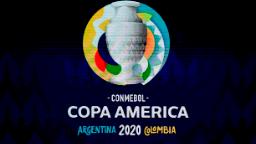 "The CONMEBOL 2021 Copa América will be played in Brazil!" it said on Twitter.
"The start and end dates of the tournament are confirmed. The venues and fixtures will be announced by CONMEBOL in the coming hours. The oldest national team tournament in the world will make a whole continent shake!"
The decision to remove Argentina as hosts came just 13 days before the tournament was due to begin.
The 2020 edition of the tournament was postponed by a year due to the coronavirus pandemic and was set to be held in both Argentina and Colombia between June 13 and July 10, the first time in tournament history it was to be jointly hosted.
"CONMEBOL informs that in view of the present circumstances, it has decided to suspend the organization of the Copa América in Argentina," the confederation tweeted. "CONMEBOL analyzes the offer of other countries that showed interest in hosting the continental tournament."
CONMEBOL did not specify why the tournament had been removed, but Argentina is currently suffering from a rise in coronavirus cases, with a seven-day average of more than 30,000 new daily cases, according to data from Johns Hopkins University.
The current death toll stands at more than 77,000 — with Argentines now locked down for the second time during this pandemic.
Alongside the usual 10 South American nations, this year's tournament was also set to feature Qatar and Australia as invitees, but both countries pulled out in February due to scheduling issues brought on by the pandemic.
Now with less than two weeks to organize an international tournament, Chile, Ecuador and the US have been touted as possible locations to step in and host the Copa América.