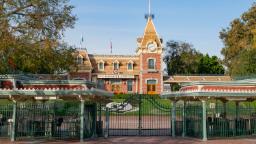 The resort will be one of several "super POD" — Point-of-Dispensing — sites where thousands of residents daily will be able to get vaccinated, officials said. It will be operational later this week.
More "super POD sites" will be announced as agreements are finalized, officials said.
About 2,221 people remain hospitalized with the virus, more than 500 of whom are in intensive care units.
"It's important to vaccinate as many willing people as possible for Covid-19, and we need the space to do it," Supervisor Donald P. Wagner said in a statement. "I thank Disneyland Resort and the City of Anaheim for stepping up in the shared effort to give OC residents protection against the virus."