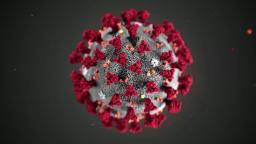 South Korea's capital, Seoul, has recorded its first case of a Covid-19 infected patient dying while waiting for a hospital bed on Tuesday, as the city faces a shortage, officials said on Thursday.
The deceased was a man in his sixties who had tested positive for the coronavirus on Saturday and reported mild symptoms, which included an itchy throat, Seoul's Dongdaemun district office said.
Seoul city had around 30 new cases arising from the Dongdaemun district on Saturday.
Based on his symptoms, he was low priority for a transfer to a hospital bed and was left at home to recover, the Dongdaemun district office said.
But, his symptoms worsened on Monday and the Dongdaemun district once again requested Seoul city for his hospitalization.
Apart from having the coronavirus, he also had pre-existing conditions which included diabetes and high blood pressure.
While waiting for a bed, the man died in the early hours of Tuesday morning.
Seoul city officials say they are looking into why the deceased wasn't given a bed on Monday.
Seoul city added two more beds to accommodate rising coronavirus cases after announcing on Wednesday that 77 out of the total 78 beds were occupied.
Despite the addition, now 79 out of 80 Covid-19 dedicated ICU beds in the city are currently occupied, Seoul authorities said Thursday.
Though this case is a first for Seoul city, the nation's Health Ministry says this is not the first for the country. The ministry also confirmed it is looking into recording how many patients may have died while waiting for a transfer to a hospital.