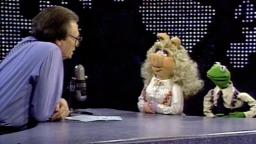 Updated 8:33 AM ET, Sat January 23, 2021
Larry King, the longtime CNN host who became an icon through his interviews with countless newsmakers and his sartorial sensibilities, has died. He was 87.
His son, Chance, confirmed King's death on Saturday, January 23.
During his long career in broadcasting, King interviewed tens of thousands of guests, including celebrities, world leaders and other people in the news.
From 1985 to 2010, he hosted the popular interview show "Larry King Live" on CNN.