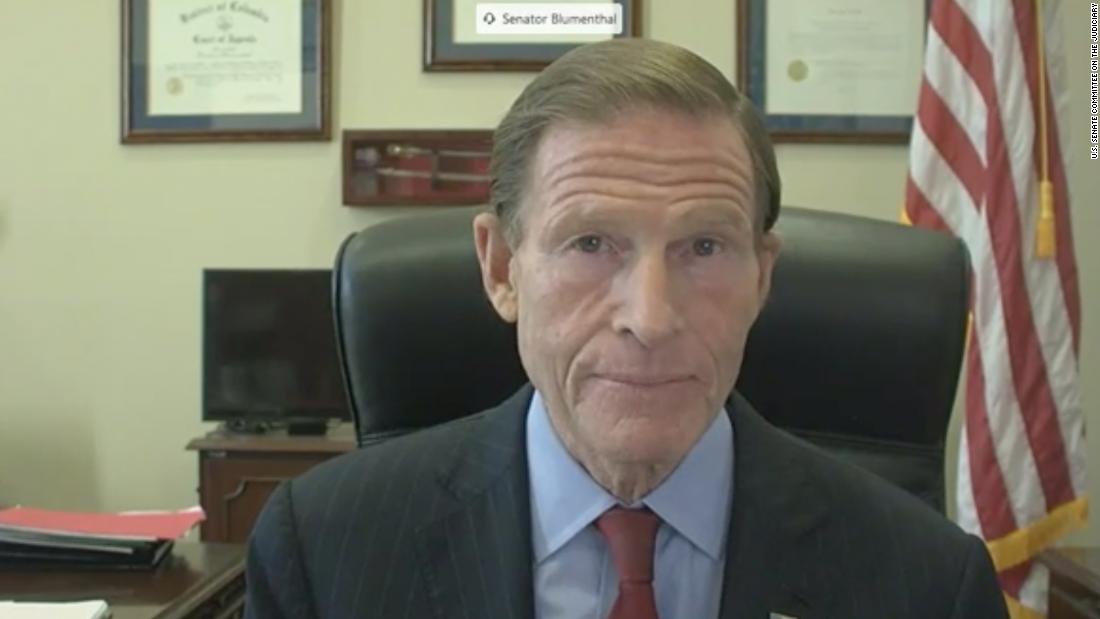 As Facebook and Twitter face questions around censorship and suppression, one other Big Tech rival — Google — is conspicuously absent.
"Google has been given a pass from today's hearing," Senator Richard Blumenthal of Connecticut said in his opening remarks. "It's been rewarded by this committee for its timidity, doing even less than [Facebook and Twitter] have to live up to its responsibilities."
Google CEO Sundar Pichai appeared at last month's Senate Commerce Committee hearing alongside his Facebook and Twitter counterparts, Mark Zuckerberg and Jack Dorsey, but Google has often escaped (or avoided) the same level of scrutiny from lawmakers.
In fact, back in 2018, the Senate Intelligence Committee set up an empty chair next to Dorsey and Facebook's COO Sheryl Sandberg with a placard for Google, in a swipe at the company's refusal to offer up Pichai or another high-level executive to testify.
Blumenthal argued that the tech companies have only taken "baby steps" to combat harmful misinformation on their platforms.
Google-owned YouTube was criticized for not doing enough to deal with misinformation during the election, applying a far less aggressive strategy than Facebook or Twitter did.
The video platform placed an information panel at the top of search results related to the election, as well as below videos that talked about the election, but allowed some videos containing misinformation to stay online without labeling or fact-checking it.