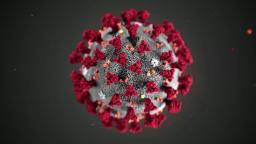 The first doses of a FDA-authorized Covid-19 vaccine were injected into those at the frontlines of the pandemic on Monday, less than a year after the disease was first detected in the United States.
All 50 states — as well as Washington, DC and Puerto Rico — received their first shipment of the Pfizer-BioNTech Covid-19 vaccine, according to statements from the state departments of health, governor's offices, and local hospitals.   
Operation Warp Speed, a public-private effort, developed the Pfizer vaccine in less than a year, an astonishing feat since most vaccines take years to develop. Now, the challenge is getting the vaccine to the hospitals and clinics for inoculations.
"We're going to have enough for 20 million people to get vaccinated by the end of December and then, as I think I mentioned, enough for up to 50 million total by the end of January," Health and Human Services Secretary Alex Azar told CNN's Jake Tapper and Dr. Sanjay Gupta on Monday.
"As we move into February, we hope to have not only the Moderna and Pfizer vaccines, but Johnson & Johnson single-dose vaccine, AstraZeneca, potentially, that will increase supply even more."
But it will be several months before most Americans can get a Covid-19 vaccine.
Operation Warp Speed said roughly 145 sites would receive the vaccine on Monday with another 425 on Tuesday and the remaining 66 deliveries on Wednesday.
Vaccine shipments began on Sunday morning when trucks departed Pfizer's massive manufacturing facility near Kalamazoo, Michigan.
CNN's Pete Muntean and Greg Wallace contributed to this report.