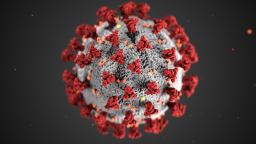 The leaked files, from the Center for Disease Control and Prevention in Hubei province — where the novel coronavirus was first detected late last year — show evidence of clear missteps and point to a pattern of institutional failings, Nick Paton Walsh reports.
China has steadfastly rejected accusations made by the US and other Western governments that it deliberately concealed information relating to the virus, maintaining that it has been upfront since the beginning of the outbreak. However, though the documents provide no evidence of a deliberate attempt to obfuscate findings, they do reveal numerous inconsistencies in what authorities believed to be happening and what was revealed to the public.
China's government and health officials did not respond to CNN's request for comment.
YOU ASKED. WE ANSWERED
Q: When can I get a coronavirus vaccine?
A: In the US, federal government officials are promising coronavirus vaccines soon — some even before Christmas — and states are gearing up to begin vaccinating Americans sometime in December. But those doses will probably be reserved for health care workers, while the rest of the population is going to have to wait for months.
WHAT'S IMPORTANT TODAY
Trump demands to know why Pfizer vaccine hasn't been approved
White House chief of staff Mark Meadows is set to meet the FDA commissioner in the West Wing today, as President Trump has privately demanded to know why his agency hasn't granted emergency use authorization (EUA) for Pfizer's coronavirus vaccine yet, according to two sources. Trump has become privately frustrated over how long the process is taking, after proudly and publicly admitting to pressuring the FDA to move faster.
Scott Atlas resigns from Trump administration
F1 star Lewis Hamilton to miss Bahrain race after positive Covid-19 test
Seven-time Formula One world champion Lewis Hamilton will miss this weekend's Grand Prix in Bahrain after testing positive for Covid-19. His Mercedes team said Hamilton was self-isolating and had only mild symptoms.
ON OUR RADAR
TODAY'S PODCAST
"People live off check after check after check. Now I'm living boxes after boxes after boxes." — Rose Rodriguez, whose family relies on the South Los Angeles Salvation Army center.