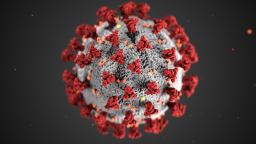 LA County's hospitals are full because of the latest Covid-19 surge. As of Monday, the county of 10 million people had just 17 available adult ICU beds, according to official data.
LA County supervisor Hilda Solis called the situation "a human disaster" and said "our health care workers are physically and mentally exhausted and sick."
The crisis is the result of holiday gatherings and travel, according to county public health director Barbara Ferrer, who said one person is now dying from the virus every 15 minutes in LA County — and warned that increases in cases look set to to continue for weeks to come. "We're likely to experience the worst conditions in January that we've faced the entire pandemic, and that's hard to imagine," she said.
YOU ASKED. WE ANSWERED
Q: What is a Covid-19 bubble?
A: Social distancing bubbles can help you stay safe — and sane — by allowing you to see other human beings in person. But they only work if everyone follows the same strict rules:
Keep your bubble as small as possible. Ideally, it should only include members of your household or just a couple of friends from outside your household.
Don't socialize with anyone outside your bubble — especially not indoors.
Wear a mask around anyone outside your bubble if you're outdoors.
WHAT'S IMPORTANT TODAY
Europe kicks off 2021 by extending lockdowns
Italy's government announced Tuesday that most of the coronavirus restrictions imposed over the Christmas break will be extended until January 15, while German Chancellor Angela Merkel is meeting the 16 premiers of the country's federal states today to discuss a possible extension to the current lockdown
China points to auto parts packaging in its search for forreign coronavirus sources
There's still a lot we don't know about the pandemic, but one thing is certain: The first major outbreak was in the central Chinese city of Wuhan. China has moved past its initial mishandling of the virus, but the stain of being the place where the pandemic emerged remains.
In recent months, Chinese state media and officials have begun hyping up reports of potential other sources of the virus.
We're entering year two of the pandemic. Here's what happens next
ON OUR RADAR
TOP TIP
Wearing a mask not only protects others from your expelled respiratory droplets, it protects you as well, according to the US Centers for Disease Control and Prevention.
Do not buy N95 masks for your personal use, the CDC says. While those are the most effective, they are considered critical supplies and must continue to be reserved for health care workers and other medical first responders.
Instead, use cloth masks with high thread counts. Look for a tight weave of 100% cotton and use the light test to check the weave: If you can easily see the outline of the individual fibers when you hold up the mask to the light, it's not likely to be effective.
You want as many layers as possible without sacrificing breathability — if you can't breathe through it, you won't keep the mask on your face. Two- and three-layer masks appear to do the trick for most people.
TODAY'S PODCAST
"All I could imagine was, oh my gosh, are we going to have to go to a shelter with my daughter?" — Jordan Mills