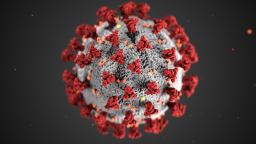 Black and Latino Americans
are receiving the Covid-19 vaccine at significantly lower rates than White people — a disparity that health advocates blame on the failure by the US federal government and hospitals to prioritize equitable access.
A CNN analysis of data from 14 states found vaccine coverage is on average twice as high among White people as it is among Black and Latino people.
The figures are even more concerning because Black and Latino Americans are
already dying of Covid-19 at three times the rate
of White people and being hospitalized at a rate four times higher, according to the US Centers for Disease Control and Prevention (CDC).
So far, nearly 20 million people — about 6% of the US population — have received at least the first dose of the Covid-19 vaccine, according to CDC data. Nearly 3.5 million are fully vaccinated. The numbers are a far cry from where some officials hoped the United States would be by now.
With those extra doses, Biden said 300 million Americans — nearly the entire US population — could be inoculated by the end of summer or early fall. Biden's plan includes putting federally supported vaccination centers in high-risk neighborhoods, setting up mobile vaccination sites in medically underserved areas, administering the vaccine at independent pharmacies and partnering with community health centers. It will also ensure high-risk facilities such as jails and homeless shelters have access to the vaccine.
"We are going to make sure there are vaccination centers in communities hit hardest by the pandemic, in Black and Latino communities and rural communities as well," Biden said.
YOU ASKED. WE ANSWERED.
Q: I've had my vaccine now. Can I ditch the face mask?
A: Please don't. CNN Medical Analyst Dr. Leana Wen, an emergency physician and visiting professor at George Washington University, explains why: "The vaccine will protect you from getting ill and then ending up hospitalized, but it's possible that you could still carry the virus and be contagious to others. So those who get the vaccine should still be wearing masks and practicing physical distancing."
Wen said this doesn't mean we will need to wear masks forever. It is estimated that about 70% of the population must be vaccinated before we reach herd immunity. That's the point where enough people have immunity that the virus won't spread any more.
WHAT'S IMPORTANT TODAY
AstraZeneca pushes back amid an ugly row over vaccines
The EU said AstraZeneca surprisingly announced last week it would deliver fewer than expected doses to the bloc. EU officials responded by threatening to restrict vaccine exports. Italy has warned that it could take legal action. The ugly row over vaccine supplies puts question marks over the EU's previous — and loud — declarations of solidarity, cooperation and the need to ensure access to vaccines in developing countries.
Covid-19 has killed 100,000 people in the UK. The government is still getting it wrong
The UK has the highest number of confirmed Covid-19 deaths in the world, proportionate to population. Prime Minister Boris Johnson has repeatedly pointed to a new and more contagious variant of the virus, now infamously known around the world as the "UK variant," as one of the reasons.
Student suicides pushed a school district to speed up a return to in-person learning
ON OUR RADAR
TOP TIP
TODAY'S PODCAST
"The real bottleneck to this system is having enough nurses and trained personnel at the site to administer the vaccines to as many people as they can in a given day." — Ted Ross, PhD, director of the Center for Vaccines and Immunology at the University of Georgia