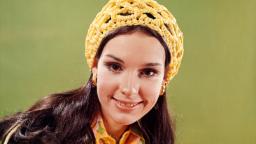 They say the devil finds work for idle hands, but after a year of intermittent lockdowns and social starvation, the hobbies many of us have chosen to busy ourselves with are surprisingly wholesome. Lately, there has been a deluge of crafting content on TikTok, YouTube, Pinterest and Instagram, as crocheting and knitting shed the senior stereotype and emerge as fashion's newest fad among Gen Z.
The vlogs are enjoyably chaotic, as the amatuer knitters weave away with abandon, haphazardly modifying patterns through a dramatic dance of trial and error or freestyling altogether. Either way, there is an infectious motivational quality that comes with watching someone finish an ambitious project through dogged perseverance.
From pastime to profession
Knitting's cousin, crochet, a weaving technique that uses just one hooked needle, has similarly reached dizzying heights with more than 34 million searches on Instagram and a further 2 billion on TikTok. More than just generating a few how-to guides, the current appetite for crocheted pieces has spawned a flurry of small businesses like El's Crochet, Vaisseau and Fancy Nancy (@els.crochet, @va1sseau and @fancynancy_crochet), selling their wares on Instagram and second-hand platform Depop.
These small-scale operations are often more sustainable too. Limited production capacity has reinstated low-waste business strategies like waitlists, custom or made-to-order pieces, encouraging shoppers to buy with more intention.
Small businesses aren't the only ones cashing in on the crochet craze; some fast fashion behemoths have developed whole ranges in order to capitalize on the trend. However, low price points have led some shoppers to question the brands' authenticity and ethics.
Nancy Roberts-Smith, a 25-year-old from Bristol, UK learned to crochet in April 2020, at the beginning of the UK's first coronavirus lockdown. What started as a home-spun hobby to while away the hours quickly turned into a popular venture. Roberts-Smith's crochet brand, Fancy Nancy Crochet, now boasts 18,000 followers on Instagram — but she feels disgruntled when she sees billion-dollar merchants co-opting the look without the focus on sustainable production.
"The amount of hours that go into even small items and the fact (fast-fashion brands) are selling them at crazy low prices means the wage of the garment workers must be pennies," she said over email. "With so many amazing small crocheter businesses,now you can get something completely customized to you while supporting a small artist, which is so much more worthwhile."