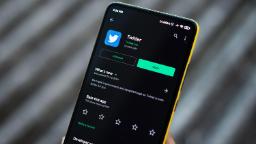 The social media company no longer has immunity over content posted on its platform by third parties in India, according to a court filing submitted Monday by the Indian government. The court has yet to weigh in on the matter.
The government's assertion would mean Twitter can potentially be held legally liable for anything its users post on its platform, a departure from its previous protection as an "intermediary."
According to the filing, Twitter has lost its protection due to non-compliance with the country's new information technology rules, which came into effect in May this year.
The document was shared with CNN by a source close to the legal representatives in the case who is not authorized to give out information.
According to the court filing, Twitter has failed to fill any of these three roles.
Twitter declined to comment on the court filing. The company has previously signaled its reservations with the new social media rules, though it has also said it remains "deeply committed" to India, which is among its largest markets.
"We have assured the Government of India that Twitter is making every effort to comply with the new guidelines, and an overview on our progress has been duly shared," the company said in a statement last month. "We will continue our constructive dialogue with the Indian government."
Twitter has previously said it has concerns about "core elements of the new IT Rules," and the "potential threat to freedom of speech" in the country. India's IT minister, on the other hand, has accused the company of taking the "path of deliberate defiance."
CNN's Vedika Sud contributed to this report.