Replica Printing Services, a printing company in San Diego, is offering reprographics and blueprint printing services. In 2021, the family-owned company is completing 20 years of service catering to the printing needs of thousands of customers in the San Diego area.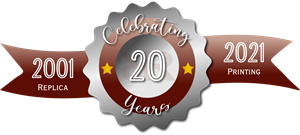 The company has over 60 reviews on its Yelp page for an impressive 5.0 rating. In 2016, Expertise recognized it as one of the best print shops in San Diego. The company was even active during the 2020 pandemic, taking online orders, which is a testament to their professionalism. The company publishes a blog that discusses industry developments and suggests new ideas for its customers' businesses. The company promises quick turnaround times, free local delivery, free proofs, graphic design services for those who need them, and a responsive team that answers all of its customers' questions.
The company offers reprography for architectural & engineering prints, oversize color, and b&w scans, reductions/enlargements, maps & charts, mylar prints, vellum prints, full-color bond printing, red line printing, oversize finishing (mounting, edge binding, folding & screw posts, spec books, and bid sets & proposals.
Reprographics is a portmanteau of "Reproducing" and "Graphics". Reprography is the reproduction of documents through electrical or mechanical means. It is an industry term that refers to reproducing plans and specifications for the building and construction industries. These documents were referred to as blueprints for a long time but that has changed since the documents are no longer printed on blue paper. A common contemporary way of referring to them is digital imaging. They have an important role in the packaging supply chain industry.
The graphics have a unique property that separates them from regular rasterized images. These graphics can be blown up or scaled down to any size without losing any information. That is why they are perfect for reproduction in any size as required by the use case in the industry. These images are perfect for billboards, posters, marketing purposes, or, consequently, they can even be replicated into magazines and brochures. The company says that due to its simplicity, reprographics can allow users to reproduce a single design over and over again, subsequently saving them both time and resources.
Organizations and businesses require these large reproductions of images according to the on-site need of these documents. The documents can also be used by students to create lesson plans, assignments, coursework, planning, and presentations. The fact that reprography creates exquisite recreations of images at any size, means they are also useful in the corporate world where there is a need to impress the client to close a sale or convey important information. There are also other more popular use cases like business cards, pamphlets, brochures, and marketing material that is designed to impress potential customers. In personal life, reprographics can be used for items such as greeting cards, wedding invitations, postcards, newsletters, labels, and even personalized magazines.
A spokesperson for the company, Ryan, says, "We aim to be a one-stop spot for all your unique commercial and individual reprographic needs. Whether you need a reprographics plan for your architectural designs or want some color posters for your trade show, we can do it all for you. We specialize in copying, large format printing, and scanning of blueprints and construction documents both in color and in black & white format. We utilize modern wide-format print technology courtesy of HP to generate high-quality copies, prints, and scans extending up to 36 inches wide. Whatever your needs, our quality reprographics services and fast turnaround times render us the ideal choice for all reprographics projects, whether small or large. Moreover, our team of experienced personnel are well equipped and vastly experienced to assist you in working on all your reprographics and digital printing needs."
The company can be reached at its phone number (858) 549-5380. Customers can also directly place orders online at [email protected]. The shop is open Monday to Friday from 7 AM to 5 PM.
SOURCE: Press Advantage [Link]