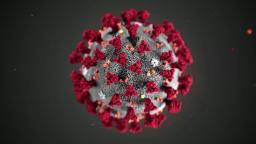 North Korea's propaganda website Uriminzokkiri has published a personal account of a Pyongyang resident describing her son's homeschooling, as the country endures "the lingering emergency anti-epidemic campaign."
"When the doorbell rang, and a familiar voice asked, 'Is anyone home?' my son and granny ran to open the door as if they were expecting someone," the resident is quoted as saying. "The person who walked in smiling was my son's primary school home teacher."
The article explains that teachers visit their students every three days. "Where there are students, this holds true for any district, ward and unit," the resident says.
On Nov. 20, state-run news agency KCNA announced the creation of "new efficient educational method" for students to improve self-study and practical abilities in education through tele-lectures and home study in light of "the lingering emergency anti-epidemic campaign."
According to state media, North Korea's "Pedagogical Institute" devised the tele-education program, which various primary, junior and senior middle schools in Pyongyang have adopted. The program reportedly allows students to receive lectures at home via computers and TVs.
Some context: North Korea has repeatedly claimed it is free of the coronavirus. In a speech last month its leader Kim Jong Un said he was thankful for the country not having a single Covid-19 case.
But last Sunday, the country called for stricter border control and anti-virus control measures amid the worsening pandemic, according to the Rodong Sinmun, the official newspaper of the Worker's Party of Korea.